It is not uncommon for mass torts victims to not realize they are victims. Injury victims may not have seen a recall notice or identified warning signs. As a mass tort attorney, it is your duty to inform your audience if they may be a potential victim and educate them about their options. However, with a large amount of competition, you must be intentional with your mass tort marketing strategy.
Here are five marketing strategies for mass tort lawyers in 2023 to convert more leads.
1. Start Marketing for Mass Torts Early
Create an omnichannel marketing plan by utilizing a variety of digital platforms to advertise your services as soon as possible. Consider curating and promoting social media ads, television commercials, local advertisements, pay-per-click ads, and more to target a specific audience.
Local marketing, such as billboards, can be most effective if the mass tort is specific to a particular geographic area. The key is targeting early. Calculating fall-off rates is one way to determine if a mass tort is no longer in the early stages. High fall-off rates could mean the tort is maturing and leads are being recycled.
2. Be Proactive and Manage Your Law Firm's Reputation
One or two bad reviews could steer a potential client away and cost you thousands of dollars. When it comes to reputation management for mass tort lawyers, it is best to be proactive instead of reactive.
Consider soliciting client reviews, exploring directory listings, and optimizing your Google My Business account. Monitor review platforms such as Google, Yahoo, Yelp, Facebook, Better Business Bureau, Avvo, and Foursquare.
Remember that "positive reviews can also help you rank higher on search engine results pages."1 You should also have a strategy for responding to reviews.
3. Optimize Your Website for SEO
Website optimization is a key part of marketing for law firms. Optimizing your website content can bring in new clients and raise brand awareness.
Consider hiring an outside marketing team who are experts in digital marketing. A digital marketing team can conduct regular audits on your site and ongoing optimization efforts.
If you are targeting a new mass tort, be sure to include relevant keywords within your content.
4. Build Trust by Showcasing Results and Wins
Site visitors want to know who you are and what they can expect. They want to know what they can expect when they hire your team. They also want to know they can trust you.
By displaying success stories on your homepage and in marketing materials, you are showcasing your capabilities and building trust between you and your audience.
5. Create Educational Resources for Potential and Existing Clients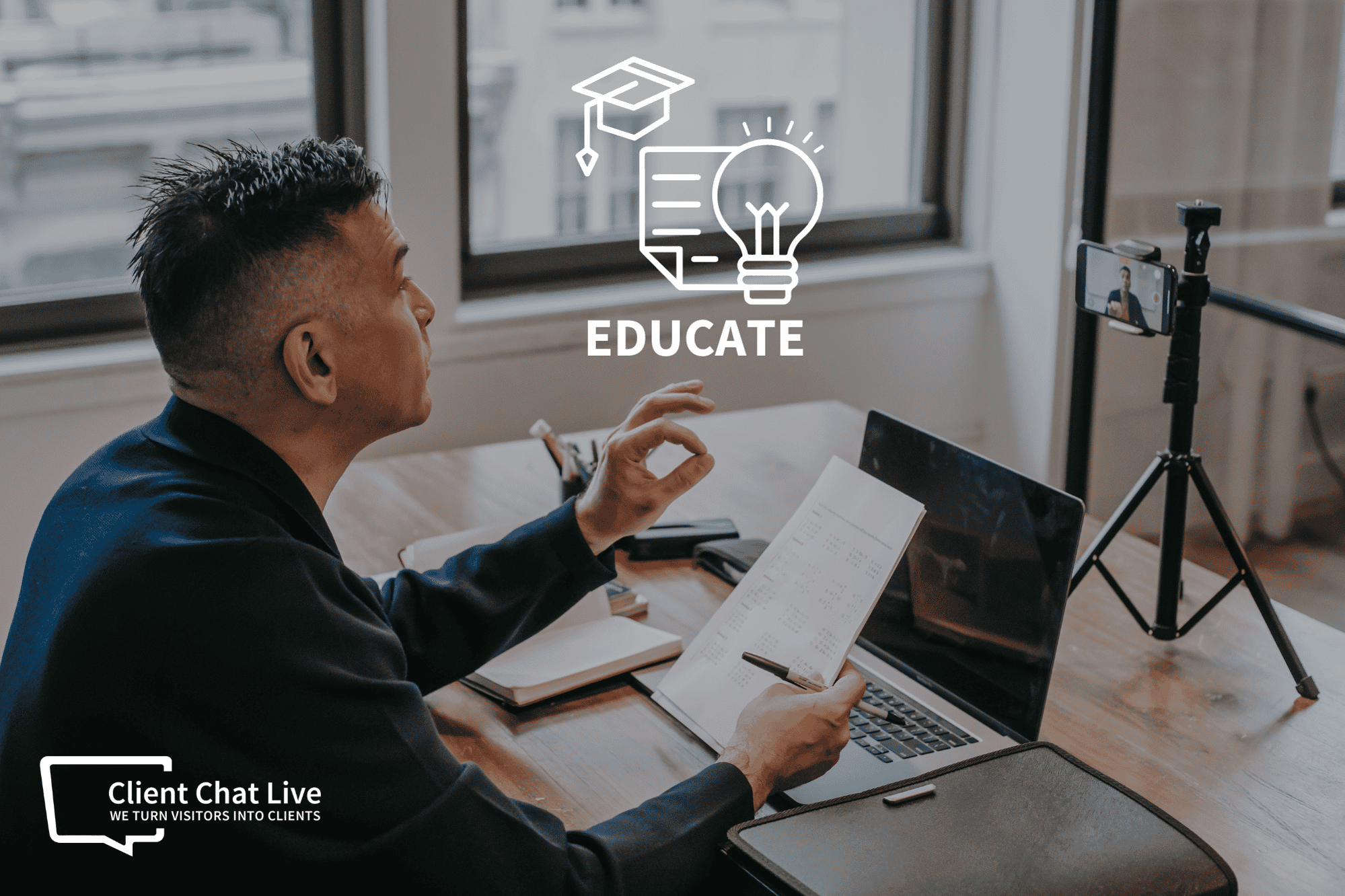 Publishing content consistently can increase your ranking on search engines. It can also inform readers if they have been mass tort victims or set expectations for existing clients. A marketing team could be a good idea to ensure your content effectively attracts qualified leads and generates traffic. Consider producing a variety of assets, from informational to educational videos, blogs, and social posts.
Convert mass tort leads faster with Client Chat Live.
Client Chat Live is a bilingual chat tool that integrates directly with your website and database. For over 15 years, our 24-hour live legal chat service has helped attorneys to connect with potential clients via chat, SMS, and Facebook Messenger. Our Live Chat Specialists are trained to identify qualified mass tort leads and gather necessary information immediately. When you include live chat tools as part of your law firm marketing strategy, you can increase the chances of site visitors converting into qualified leads. With backend administrative support, we can promptly troubleshoot any issues to prevent technological roadblocks.
Get more information about our legal chat service.
Learn more about how we can help convert visitors to clients and increase your return on investment. Call 888-868-9941 or contact us online.